Account: Sign In
| Features
| Guides
VIEW HISTORIC GPA COMMENTS
You can hover over individual data points on GPA trend graphs to see the full engine/aircraft parameters, engine changes and anti-ice selections.
Also view trend events, limits and baselines.





1. Select an aircraft/equipment. If there are currently active comments they will be shown here. Also note a Historic Comments button at the bottom of the data.




2. If you click the Historic Comments button you will be shown a list of all comments that have been active against the aircraft.
Note that an Opened and Closed date may be shown. If the comment is still active, no closed date will be shown.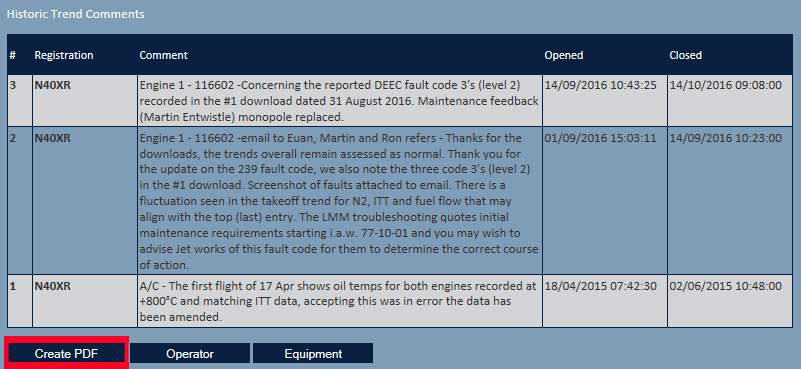 3. You can also click/tap Create PDF to have a downloadable file created with the comment listing.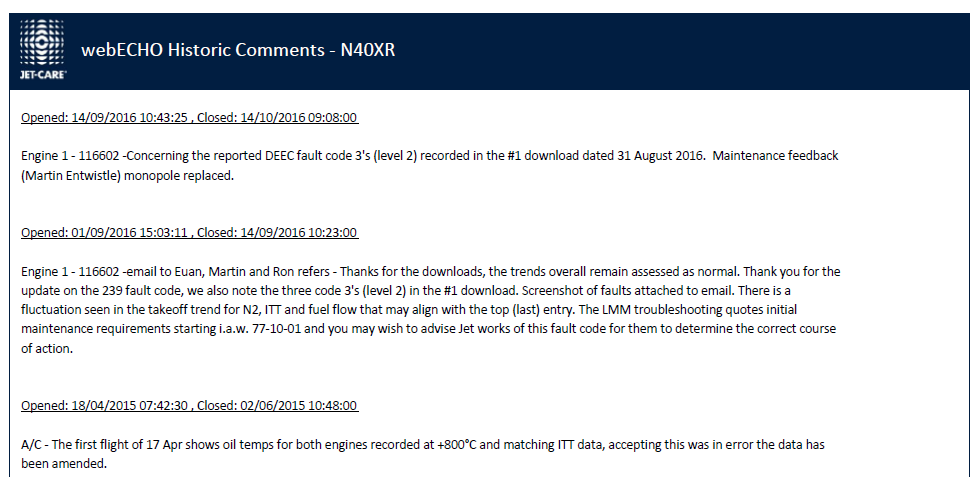 If you have a request for a new feature, or any questions on current ones, contact the team for further information.