| Features
| Guides
WATCH LIST
Now you can add specific aircraft/equipment to a handy watch list for easy access and quick review.





1. From the dashboard, quickly see a direct shortcut in the links area to important aircraft/equipment added to watch list.
Note the number that simply identifies the number of equipment being closely monitored.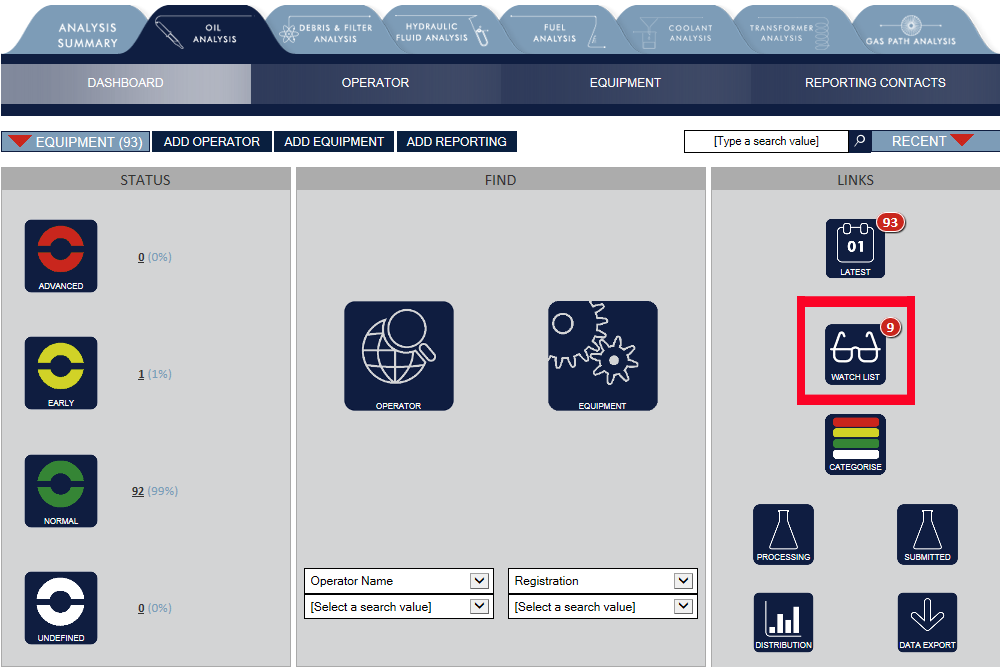 2. Clicking this link will show all of your watched aircraft/equipment in a handy list giving you access to their current status and options to create reports and view analysis.
You can toggle the list/detail view using the icon in the toolbar.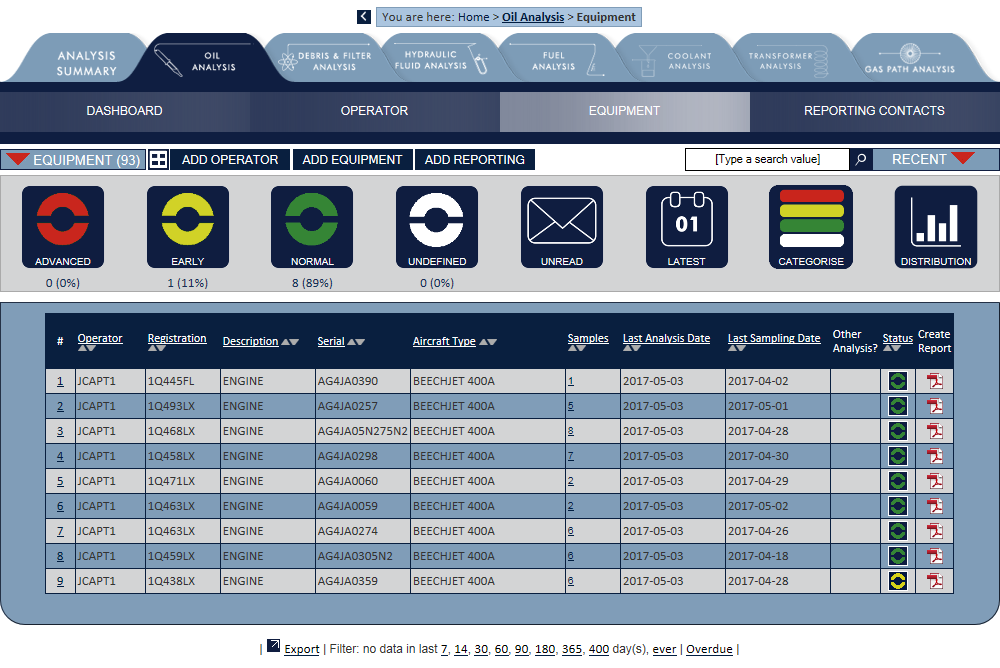 3. Equipment can easily be added/removed from the list using the watch or unwatch buttons at the bottom of each.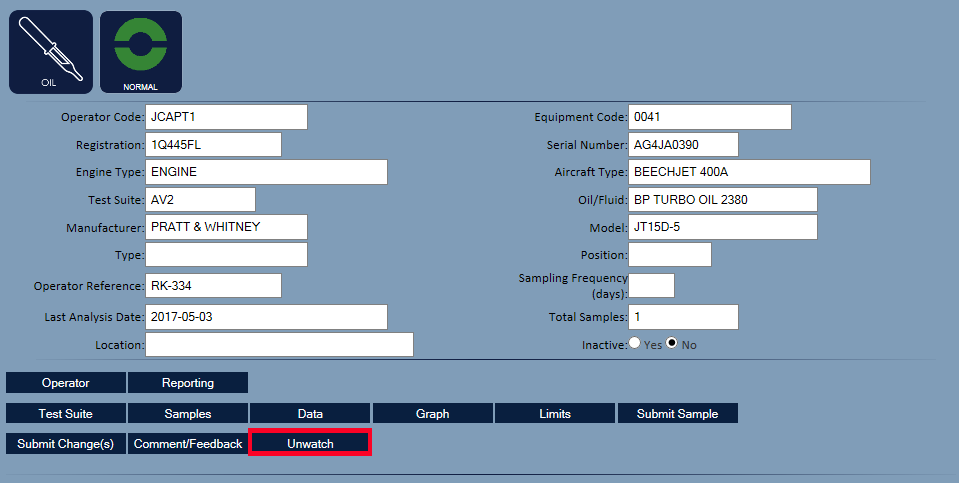 If you have a request for a new feature, or any questions on current ones, contact the team for further information.